| | | |
| --- | --- | --- |
| Paddlers | | |
| Paul Goodwin (Leader) | | |
| Stew Burdis | | |
| Mark Bayley | | |
| Hugh de Iongh | | |
| Andy Atherton | | |
---
The original plan was for a two day trip to Chapmans Pool including wild camping over-night; however looking at the forecast planned for Sunday (rain all night Sat with rain all day Sun and 12-15 kt headwind all the way back) it was decided to cnacel Sunday and paddle to Lulworth Cove and back from Oasis Corner.
We booked in with the coastguard via CG66 and set off at 10.15 in glorious conditions (no wind flat calm and sun trying to break through)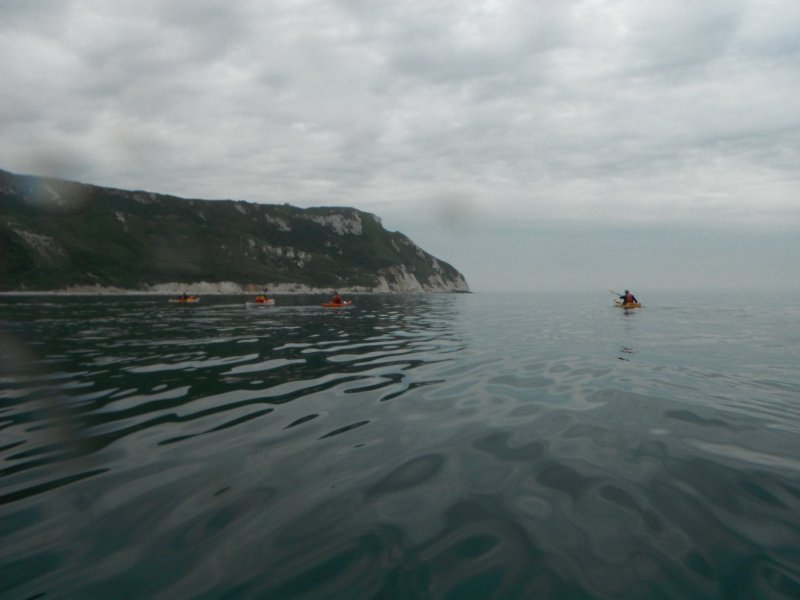 We stopped at Ringstead bay for coffee, with most of the group then stripping off their cags –down to lightweight tops as it was so warm. Hugh and Andy decided to invest in local produce and the caramel slices did look good!
The paddle to Lulworth was the 1st time for Andy and Mark and its one I think will stick in their memory; the views of the Jurassic coastline from the boat simply is awesome and with the sun now shining on the white cliffs off Durdle Door it doesn't get much better.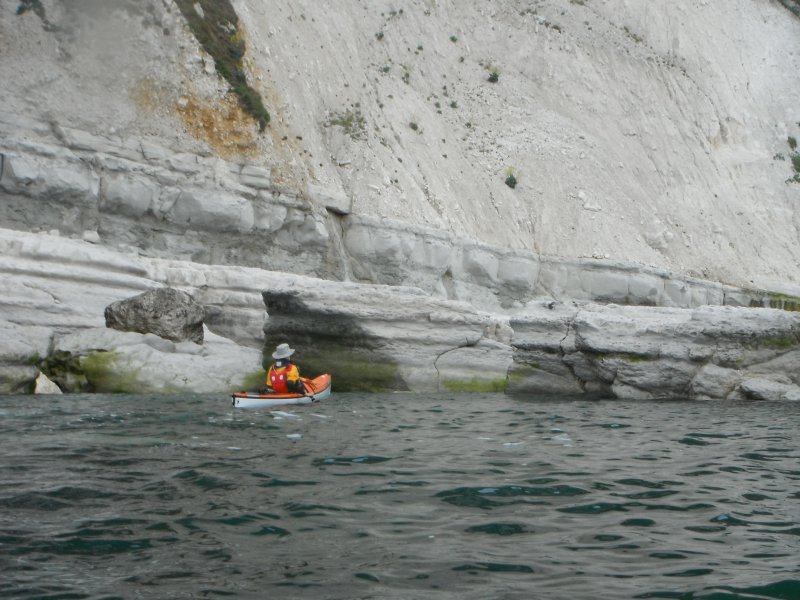 After some great rockhopping we made our way into Lulworth Cove at 13.10 for lunch. To the groups disgust I hadn't booked us for lunch on one of the many "Gin Palaces" in the cove it was sarnies and coffee only.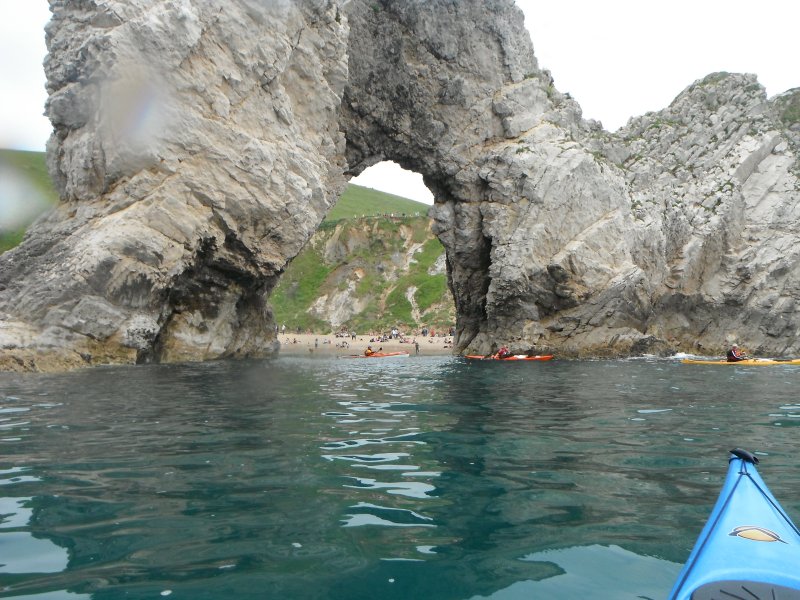 The return trip took in some more great views before stopping again at Ringstead Bay for more coffee.
We finished off the water at 16.30 and concluded a great paddling day with ice creams at Oasis Café –the Salted Caramel and Rum & Raisin are a stupendous combo.